The Armitage is a full scale, bolt-on bass. It is my take on the tried and true P bass. With a quarter-sawn maple neck, Hipshot USA hardware, and a BiSonic pickup, this bass is ready for anything you need it for.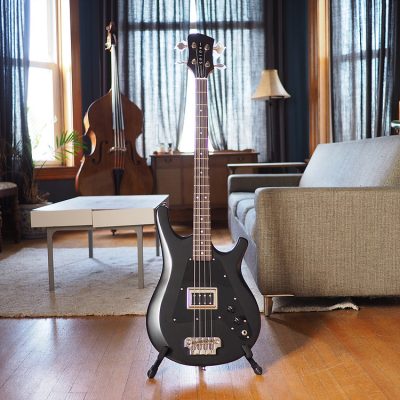 Inspired by some of our favorite old school designs, the Lincoln will feel right at home in your arsenal. A bolt-on maple neck is paired up with a single BiSonic pickup in the P position for supreme obliteration.
The Midwestern is a short-scale powerhouse that is compact in size, but does not lack in tone. Think P-bass meets EB-0. The Midwestern is made up of a lightweight Mahogany body and a 30.5″ scale Mahogany neck.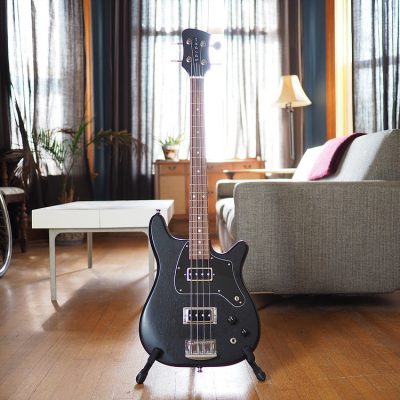 The Midwestern 2 takes a more modern approach to its sibling, the original Midwestern bass. Updates include a sleek new design, body contours, and a lower cutaway for full access to 21 frets.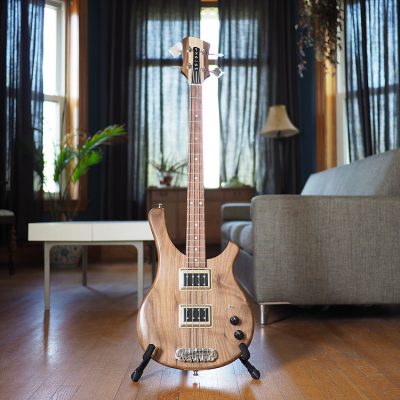 The Sacramento was originally designed as a homage to one of my favorite bass brands of all time. It began as a short-scale, chambered body bass, but quickly proved to be an excellent platform for variations on a theme.