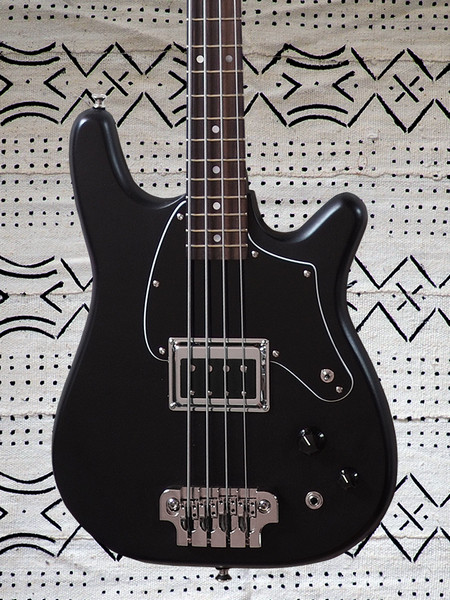 The Midwestern 2 takes a more modern approach to its sibling, the original Midwestern bass. Updates include a sleek new design, body contours, and a lower cutaway for full access to 21 frets.
LEARN MORE
Subscribe to our newsletter for the latest news, product announcements, sales, and more!
Serek Basses – Hand-Built Custom Shop Bass Guitars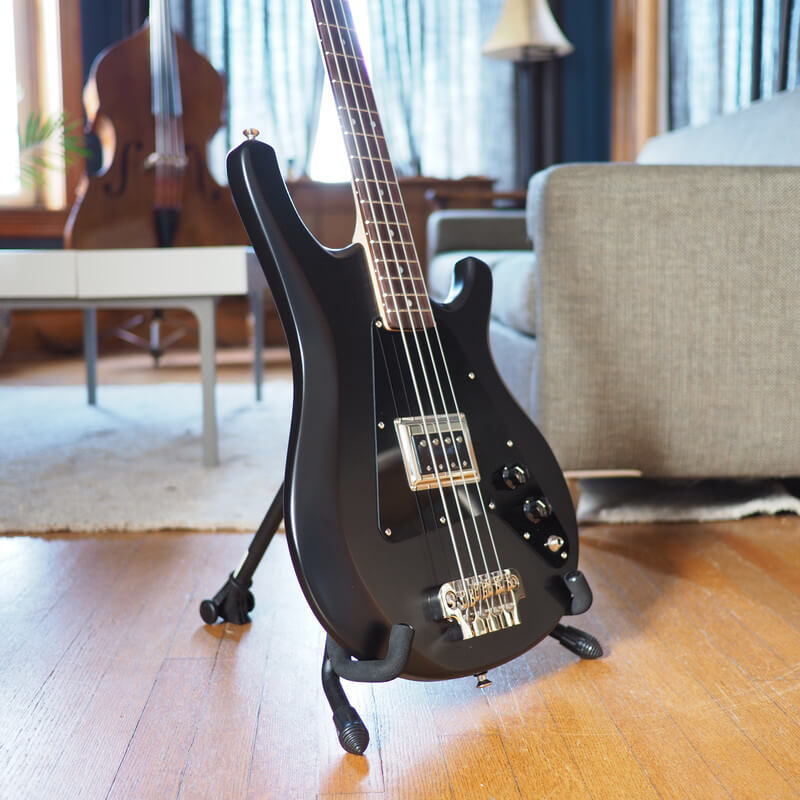 Every song has a story, and Serek Basses can tell it like no other.
Whether it be a slow, strolling bass line or a low end thumping and driving the rhythm, there's no sound like a quality bass guitar in the hands of a talented, dedicated bassist.
At Serek Basses, craftsmanship is paramount, and the broad selection of unique basses offered is second to none in the city of Chicago, and beyond…
When a musician needs a custom bass guitar, they trust Serek Basses to handcraft a one-of-a-kind instrument that plays flawlessly and both sounds and looks like nothing else out there.
Our humble beginnings set the stage for who we are today.
Jake Serek – born and raised in the Chicago area – is no stranger to the music scene. He's had the pleasure of touring with his previous band Bad City opening for the likes of The Smashing Pumpkins, Slash, KISS, and more.
During that time, Jake discovered his unbridled enthusiasm for designing and crafting musical instruments, particularly bass guitars, his specialty and passion.
He learned the art of crafting artisan basses during an internship at Lakland Bass Guitars, and he furthered his knowledge and experience at Third Coast Guitar Repair before eventually starting his own business.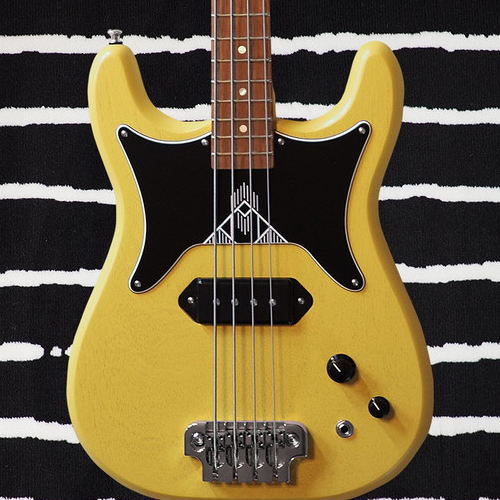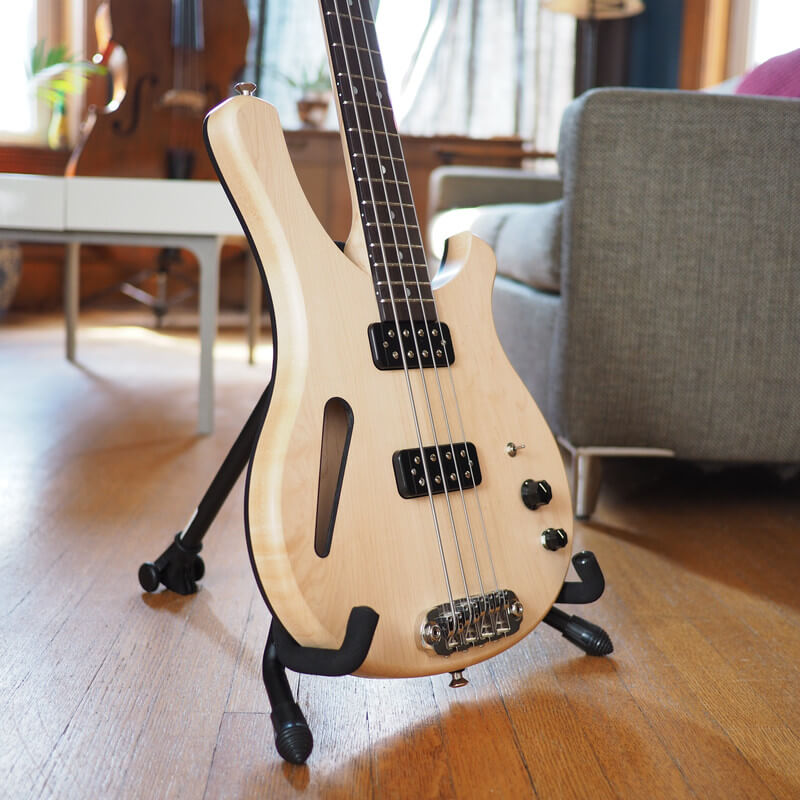 What began as a hobby quickly transformed into a custom workshop that attracts bassists worldwide who need something distinctive and individual, something never before created.
Serek draws influence from off-the-wall bass guitar designs from bygone eras. Being that these older instruments weren't always the most functional, high-quality hardware and electronics are added to the mix to keep up with modern players' needs.
Serek Basses strives to combine the best of both worlds: a quality bass that evokes vintage nostalgia with the functionality of contemporary design.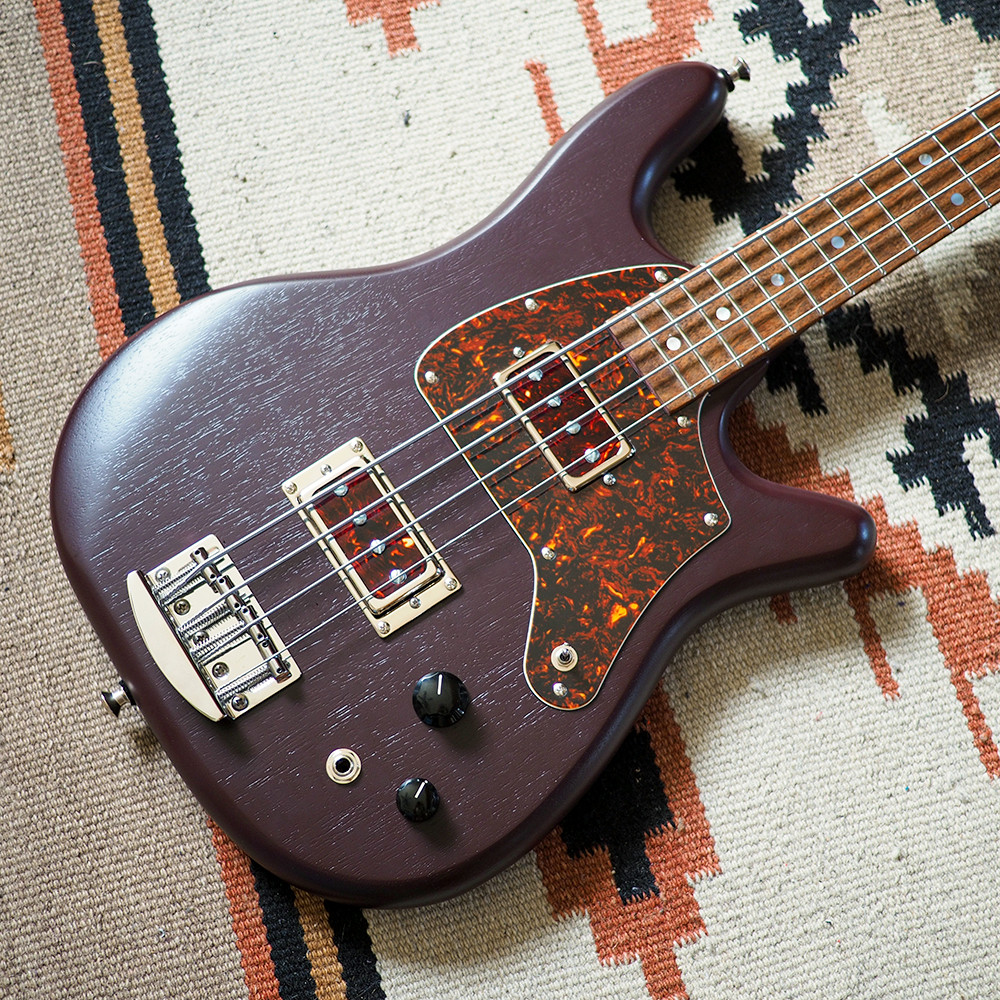 We focus our craftsmanship on making the best basses we can and we have put a lot of careful research into selecting the best materials and components for each instrument. Each model has a set number of options to choose from, however, we understand that each player has unique needs and so we do our best to accommodate everyone.
Having a dialogue with each bassist we build for is a very important part of the build process. We understand that every musician has a deep attachment to their favorite instruments, so we leave room to modify any model to fit those needs.
Whether you are on a quest for the perfect tone, or comfort and playability is what you seek, we can work with you to realize that vision. We want our basses to feel as comfortable as a custom-tailored suit and have ample style to match. And let's not forget perhaps the most important requirement: GREAT TONE.
Most of our basses are made-to-order, but we often have extra inventory. Feel free to browse our online web shop, and if you don't see a bass you like, contact us for a quote on a custom build!